Get AI to Write Like You In 5 Simple Steps
Tired of AI-assisted writing that is as bland as plain oatmeal? We hear you. The initial output from AI text generators can feel uninspiring and robotic. It lacks the personal voice, sentiment, and human touch, making writing unique, relatable, and compelling.

Teaching your chatbot to write like you can infuse your AI-generated content with personality and style that reflects your brand and resonates better with your audience.

Just imagine the content generated by AI is indistinguishable from the content you pen yourself, capturing the essence of what makes your writing 'you.' This saves you hours of work and ensures a high level of consistency in tone and style across all your platforms.

In this comprehensive guide, we'll unveil our easy, 5-step solution to teach ChatAI to write just like you or any writer you admire. Following these steps, you can shake free from the shackles of robotic verbosity and infuse a breath of life into AI writing.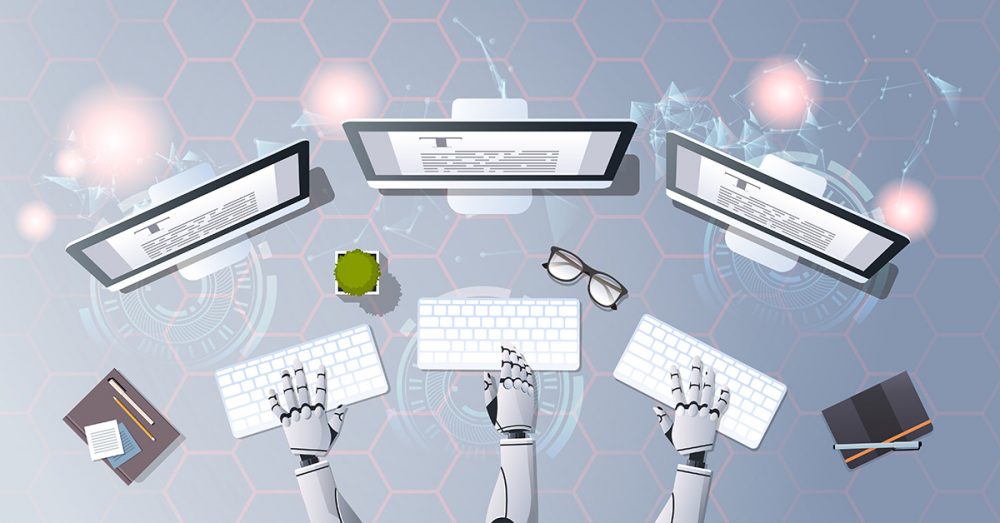 Train Your Chatbot in 5 Easy Steps
Step 1: Setting the Scene
Your first step to transforming ChatAI into your literary doppelganger requires a proper introduction. Describe your purpose, let the AI know you're ready to teach it to write in your voice and offer some examples of your work. This helps it understand your unique writing style.

This is an example of a good introduction: "ChatAI, my goal is to teach you to write like me. I am an exploratory writer, weaving stories based on my travel experiences. My writing often involves vivid descriptions and a humorous tone. I believe in engaging readers with anecdotes and my own personal reflections. My narrative is usually informal and approachable. To further illustrate this, I will provide a few paragraphs from my recent travel blog: [insert section from your blog]."

Once you lay down the expectations and purpose of what you're trying to do, you'll be surprised how well ChatAI can adapt to your distinct style.
Step 2: Add Your Writing Examples
Now that you've set the stage, offering the AI a feast of your writing is time. Paste several examples of your articles or any content representing your writing style. Make sure that these examples capture the different elements of writing such as sentence length, tone, vocabulary, and format.

Think of it as providing the AI a template of your writer's voice. The more variety and quantity of examples you provide, the better trained the ChatAI will be, and the closer it will come to matching your unique voice.
Check out this example:

"I'm going to provide you some examples of my writing style and I want you to understand the subtleties of tone, the nuances of sentence structure, and the rhythm of phrases—and consider these factors to establish the unique 'voice' in my writing. Here's an example from my recent blog post: [insert your examples]".
Step 3: Name Your Style
Give your writing style a name, making it easier to refer back to in the future. Then, ask ChatAI to summarize it, including your sentence structure, tone, and voice, and associate them with the title you provide.

If the summary produced by ChatAI accurately replicates your writing style, then you're all set. Otherwise, consider providing more examples to improve accuracy.

Here's an illustration of this step: "ChatAI, after examining my various examples, I want to help encapsulate my writing style into a fitting title. I think the most suitable name for my style would be 'Vibrant Storyteller'.

Now, I want to see how well you have grasped the essence of my style. Could you please produce a summary of the 'Vibrant Storyteller' style, capturing key elements like my descriptive language, my use of humor and my informal, conversational tone?"

Step 4: Ask for What You Want
Now comes the fun part! Tell ChatAI what you want it to write. Whether it's thought-provoking articles, engaging social media posts for your marketing strategy, or love letters to your crush, give clear instructions on what you need.

Just like a creative brief, you should inform the ChatAI about the type of content, the target audience, the desired length, and any other specific details to narrow the focus of the AI outputs.

Here's an example: "I need your help in crafting a whimsical yet engaging Instagram post for my travel blog. My audience primarily consists of young adults with a thirst for offbeat travel experiences, so I want to catch their imagination using the 'Vibrant Storyteller' style we've been working on.

I plan to post a picture of a hidden gem I discovered on my recent trip. I want you to describe this experience in about 150 words. Weave in the elements of mystery, the sense of discovery, make good use of sensory language, and add some humor."
Step 5: The Revision Process
The first draft might not be perfect, and that's perfectly fine. It's time for a crucial part of any writing process—revisions. Scrutinize the draft and identify areas where ChatAI missed the mark or where changes could further refine its echoing of your voice. Provide guidance on tone, length, or specific details you want to include.

Consider this example: "ChatAI, this draft of the article is definitely on the right track, but there are places where it doesn't quite capture the 'Vibrant Storyteller' style we've discussed. Let's focus on improving it together. [insert your specific change requests]."
Pro Tip: AI-ify Your Favorite Writers
Feed ChatAI a few examples of their work, and voila—you can craft content as if your admired authors penned it themselves. The potential is limitless!

Say goodbye to robotic AI content and train your chatbot. Unlock your AI writing potential, create content that truly resonates with your voice, and achieve a consistent brand voice across diverse platforms.
If these tips have sparked new ideas for your AI writing, why keep it to yourself? Fire up your social media networks and share this article with other writers who might benefit from personalizing their AI-generated content.
Share this post