The holiday season is here, and you know what that means! Time to pull out your beloved family cookbooks, deck the halls with festive decor, and welcome friends and family for a holiday feast.

But let's be completely honest, cooking a meal fit for such an occasion can sometimes seem more like a daunting culinary marathon than holiday fun. From crafting the perfect menu to creating an entertaining atmosphere, there's a lot of work to get done. No wonder that it can turn into quite a stressful time. Not this year though!

Don't let the menu planning, holiday preparation, and the inevitable last-minute grocery runs take the edge off your jingle bells. Instead, brew a cup of hot cocoa and let ChatAI handle all the prep.
You don't need to be a pro at prompt engineering to enlist AI's help.

Here are six AI prompts designed to tone down your holiday stress and help you plan your holiday dinner with AI. From belly laughs to bellies full of delicious dishes, you'll keep your friends and family talking about the evening for years to come.
1. Plan A Unique Festive Menu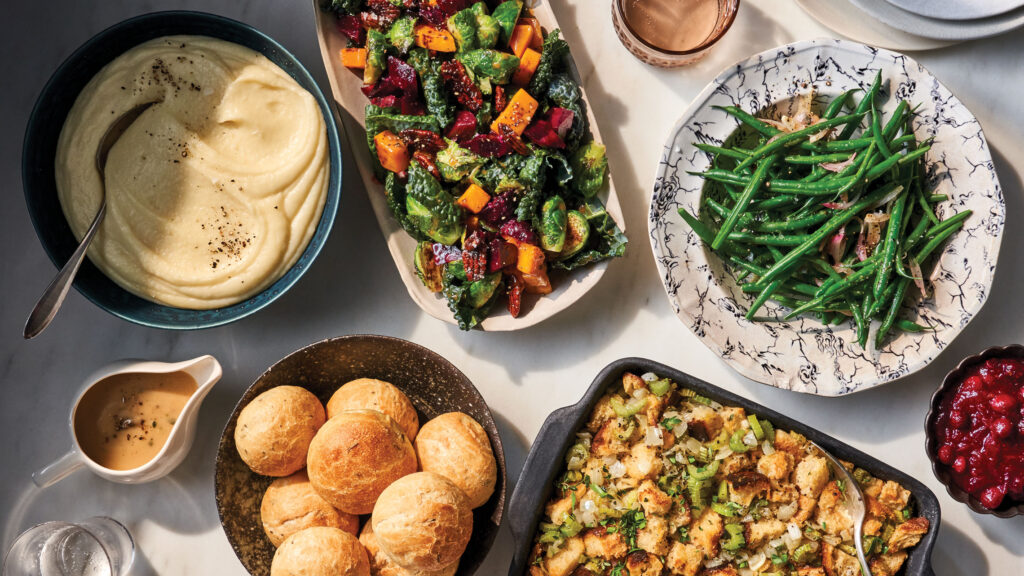 The centerpiece of any holiday gathering is, of course, the meal. But figuring out a unique and satisfying holiday menu is no small feat. Balancing the taste preferences of all your guests, and incorporating traditional favorites, while adding a surprising twist can get overwhelming. ChatAI can take this herculean task off your plate:
Prompt: "Generate a comprehensive festive menu, including appetizers, main courses, desserts, and beverages, keeping in mind a balance of traditional holiday dishes and unique culinary twists. Here are our taste preferences: [insert taste preferences]."
Remember to keep the conversation flowing! Going beyond just listing preferences, feel free to share family quirks regarding food, or share past experiments that were a hit. The more detail you provide in your prompt, the better ChatAI can curate a menu that feels familiar and comforting, yet has an element of surprise.
2. Curate Delicious Recipes with AI
With your bespoke holiday menu in hand, it's time to roll up your sleeves and bring those dishes to life. However, browsing thousands of different recipes or ways to cook the perfect turkey online can be time-consuming. Besides, instructions that seem plucked from a physics textbook can sap the joy right out of cooking.

Ask ChatAI to be your sous chef and curate the perfect recipes for your menu:
Prompt: "Suggest recipes for these items on our festive dinner menu: [insert menu from the previous step], including a mouth-watering way to cook a turkey, highlighting the recipe steps, ingredients required, and useful preparation tips."
This way, no matter how complex, intricate or abstract your chosen delicacies may seem, ChatAI will provide you with clear, easily comprehensible step-by-step guidance.
3. Discover Tasty Vegetarian Options Everyone Will Love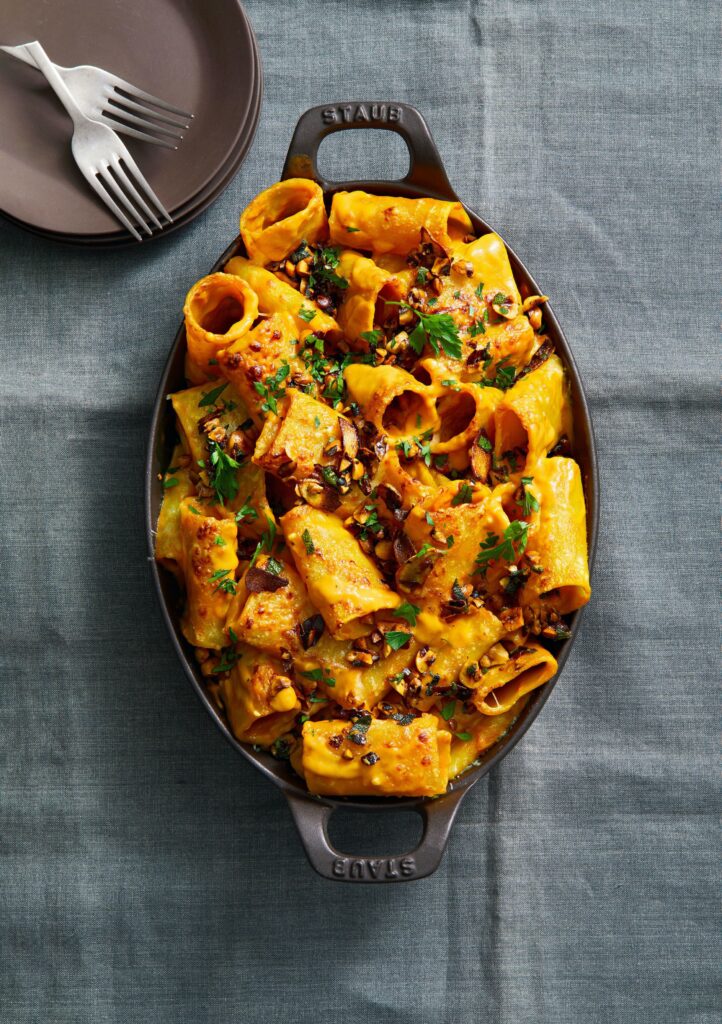 "Did anyone say vegetarians?" If you suddenly panic at the thought, well, it's time you put those worries to rest!

Up your culinary game and stun your vegetarian guests with an array of vegetarian alternatives that aren't just an afterthought. With ChatAI, your plant-based friends don't have to contend with a lackluster side salad anymore.
Prompt: "Offer a list of nutritious, and festive vegetarian alternatives that would mirror the festive feast menu, providing an array of choices for starters, main courses, desserts, and cocktails."

Make sure you jot down the recipes. Because it might turn out that they don't only please your vegetarian guests. You might well find yourself handing out those secret recipes to your omnivorous friends too!

4. Perfectly Pair Wine and Alcohol With Your Menu Using AI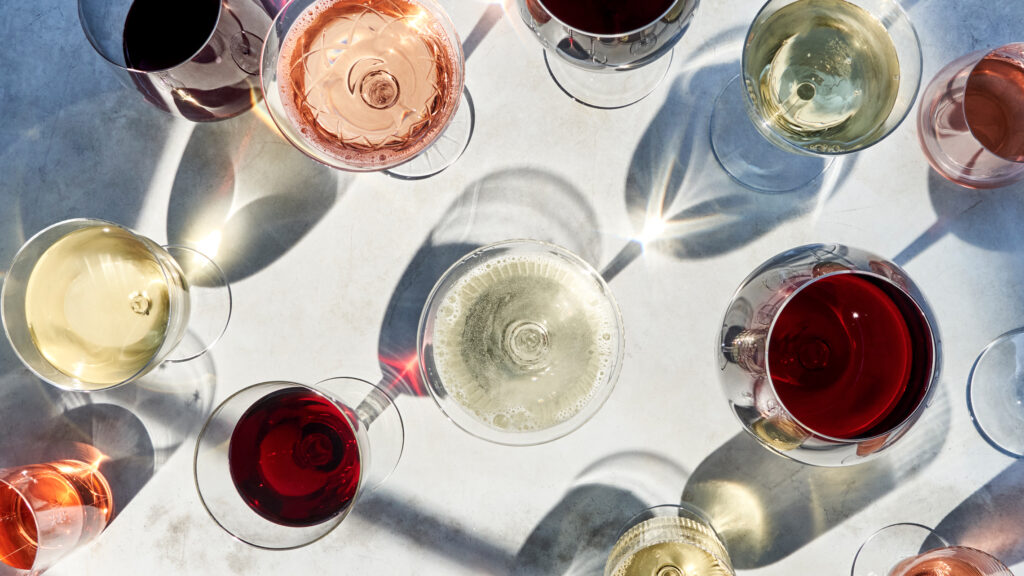 Don't underestimate the pairing of food with the perfect drink. Task ChatAI to complement the flavor profiles of your chosen dishes. Don't just settle for "good enough". With ChatAI in your team, aim for a symphony of flavors that will elevate every single dish.
Prompt: "Curate a guide on wine and alcohol pairing for a festive dinner based on this menu [insert your menu], explaining how the taste profiles of different beverages can complement certain types of food. Tailor the pairings to our preferences: [insert preferences]."
While sharing your input on alcohol preferences, imagine you are chatting with your local sommelier. Share your favorite wines and spirits, any specific brands or types your guests prefer, or your secret family eggnog recipe. This will ensure a personalized and exceptionally tailored pairing guide.
5. Ace Your Shopping Game with a No-Miss Grocery List
Never again will you face the holiday rush only to realize you've forgotten the cranberries for your sauce. Utilize ChatAI to ensure a seamless grocery shopping experience.
Prompt: "Produce a detailed and well-organized grocery list for the festive dinner based on this menu and recipes [insert your selected recipes]. Ensure it's complete with quantities and categories that cater to all the recipes in our menu plan. Include additional snack suggestions that would complement the menu."
But don't stop there. You can also ask the AI model to organize your list into categories corresponding to your preferred store layout and ask to pair the additional snacks with the rest of your stellar menu
6. Create Holiday Cards and Table Decorations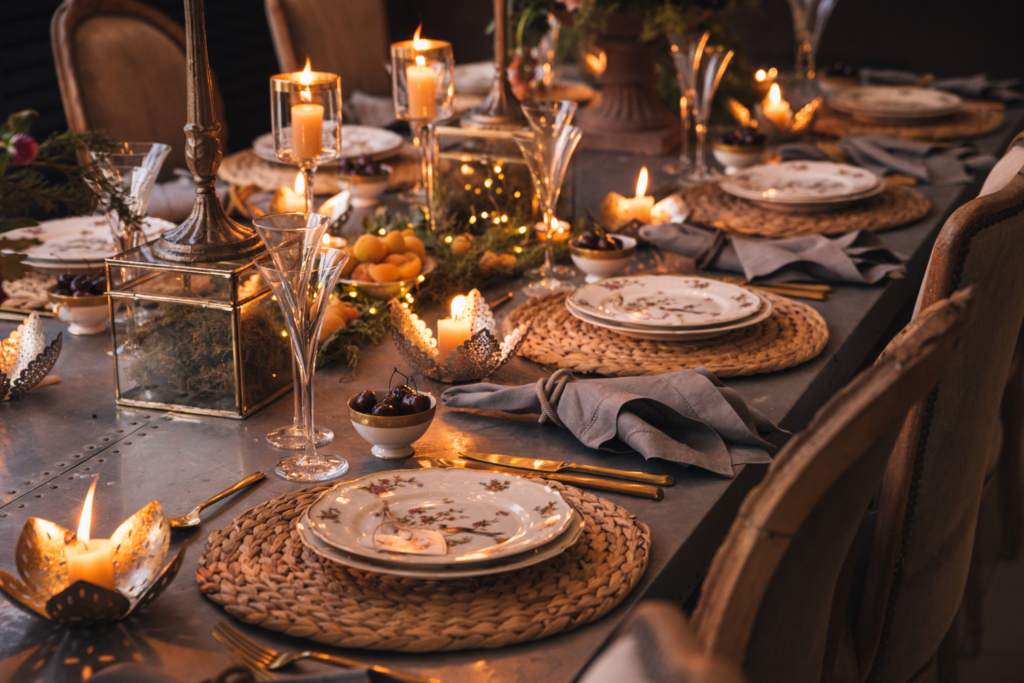 The perfect holiday dinner isn't just about the food. It's also about the atmosphere and decor of the room. Go beyond the generic holiday cards and decorations that you can find in every other household. Channel your inner artist and generate your own images for holiday cards, name cards, or table decorations.
Prompt: "Design a custom holiday card featuring [insert your desired design] and a message saying [insert your message] written in elegant calligraphy."
Prompt: "Craft a set of four custom name place cards for a festive dinner table, with each card featuring [inser your design]."
When generating your holiday-themed images, make them personalized and include your family's favorite movie or cartoon character. Don't forget that when creating AI art, you can add your preferred artist or art style in your prompt, like "impressionistic style" or "Disney movie".

If you want to add a special holiday message to your custom card, use ChatAI to write the message. And, to get the message to sound more like you, learn how in our prior post "how you can train your chatbot to write like you."
AI Bonus: Unforgettable Games and Entertainment
An unforgettable holiday evening doesn't end with dinner. Plan the post-feast activities with a line-up that will keep the festive energy thriving. Don't be afraid to give ChatAI your family's preferences so it can tailor the suggestions specifically for you.
Prompt: "Suggest a fun selection of festive games and entertainment for all ages that will boost the holiday spirit and keep guests cheerful throughout the festive evening. Here are my family's preferences: [include the likes and dislikes]."
Wrapping It Up:
From crafting an exquisite menu to planning a whole evening of fun, who thought AI chatbots could lend such a creative, stress-saving hand?
Now that we've unpacked these extraordinary abilities, wouldn't it be a shame to keep this gem under wraps? Share this article with someone planning to host the upcoming holiday feast. Or even the one that you're attending yourself!
Share this post